Bellevue Hotel Český Krumlov
65 rooms and suites just next to Czech Krumlov Castle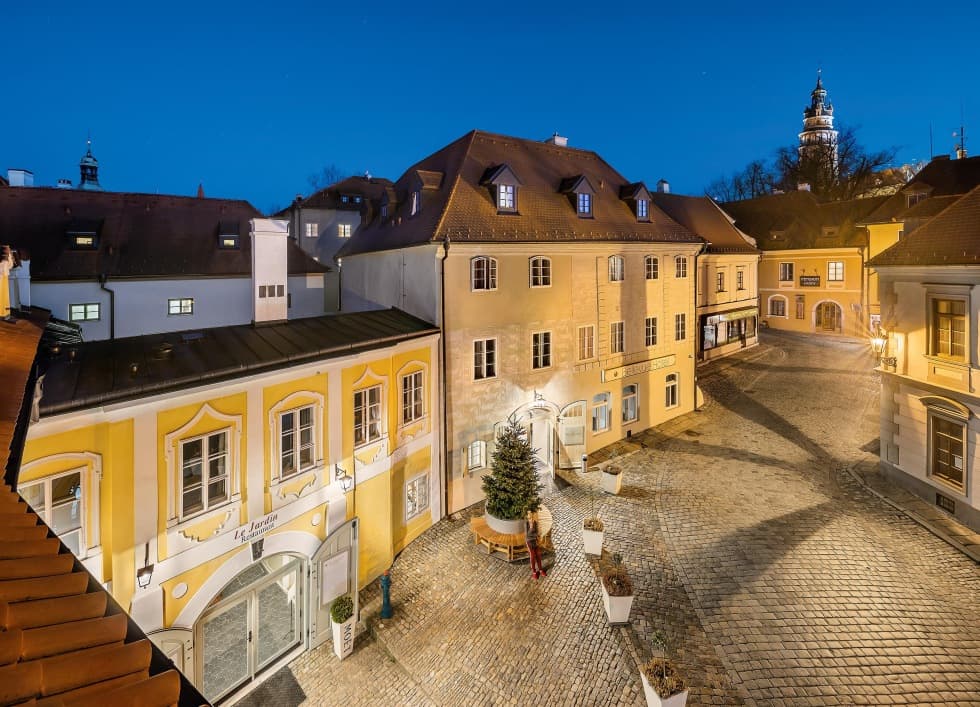 Our storyHotel
"At the City of Vienna"
Hotel Bellevue has a very interesting history. The first written mention about this building comes from the year 1561, when it was owned by Mr. Hans Wasserhansl, whose son, a baker named Hans, lived here in the first decade of 17th century. The building remained a bakery for more than 100 years. In 1870, the owner Tomáš Soukup requested a permission to rebuilt the house
"By the city of Vienna" to make it a more usefully equipped inn with carriage house. In the year 1929, Mr. Jiří Kerschbaum bought three separate wings of side building of the former monastery. In the years 1929-1931, a three-storey hotel building with a kitchen was built in the place of the formwr older wing. In the year 1934 a new roof truss and attic were hoisted. We are hoteliers with heart, and we look forward to seeing you.
You can use everything, what hotel Bellevue and the town of Český Krumlov offer during your stay. The hotel has a unique location as it is the only hotel in the historical centre under the State castle and chateau. The town of Český Krumlov is a very lively destination with a tradition of festivities. If you shall not be in the mood to go out into the town, you can enjoy everything, what the interiors of the hotel
offer. Summer garden and Lounge are the ideal place for your leisure during summer. You can treat yourself to a glass of great wine or a refreshing cocktail. This place, thanks to its intimacy, is absolutely unique and unmatched in Český Krumlov. The Hotel Concierge will recommend you the best walks through the town, manages transport, parking and other services. We look forward to seeing you!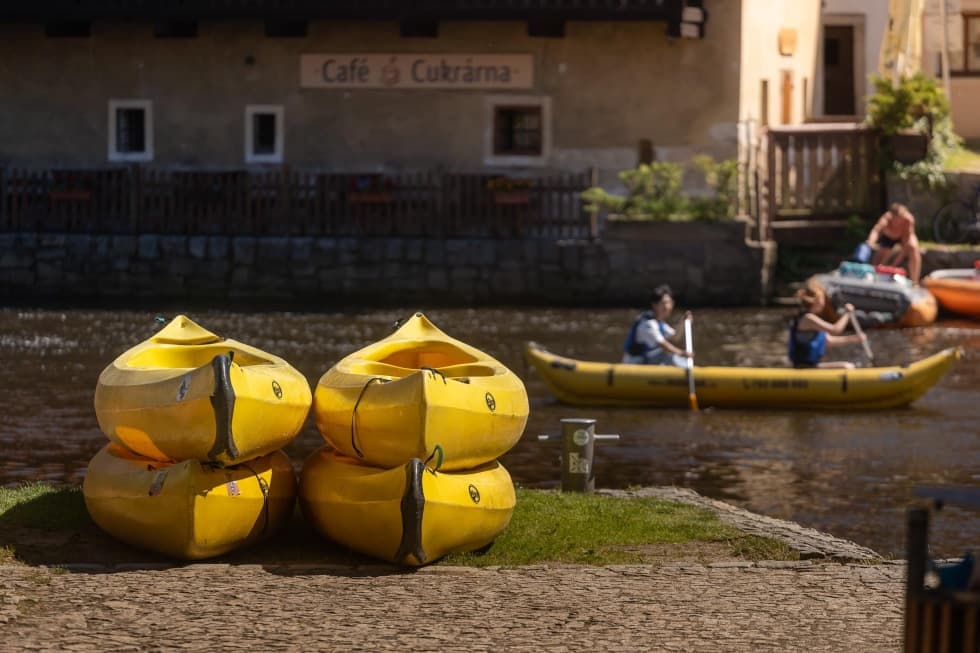 Offers
Take advantage of our special seasonal offers, come to enjoy Český Krumlov and Hotel Bellevue and always have something extra!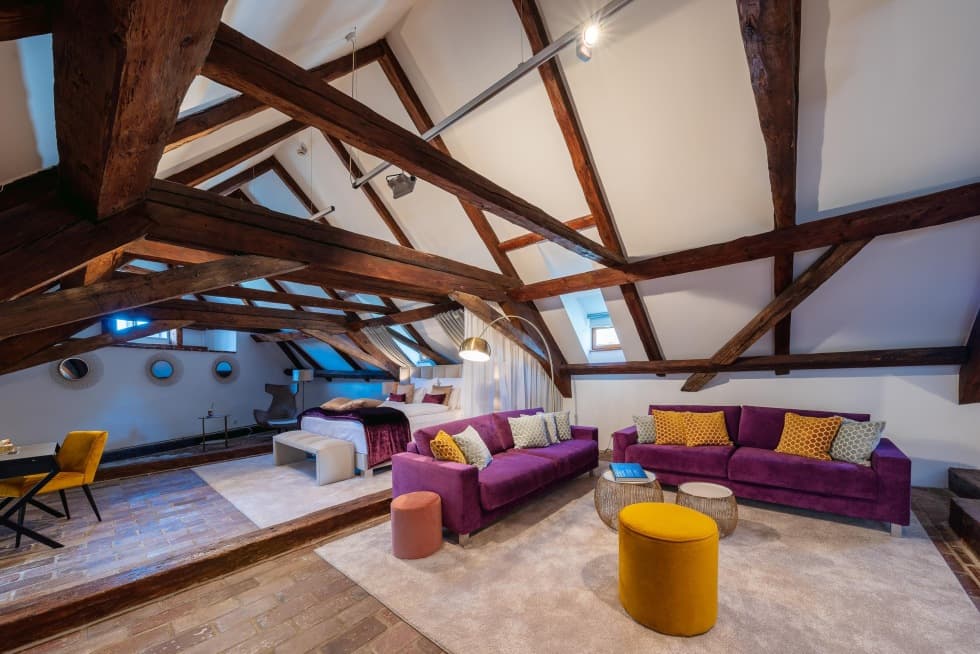 Rooms and suites
Hotel Bellevue Cesky Krumlov offers you a total of 65 rooms and design apartments, from which you will certainly choose yours.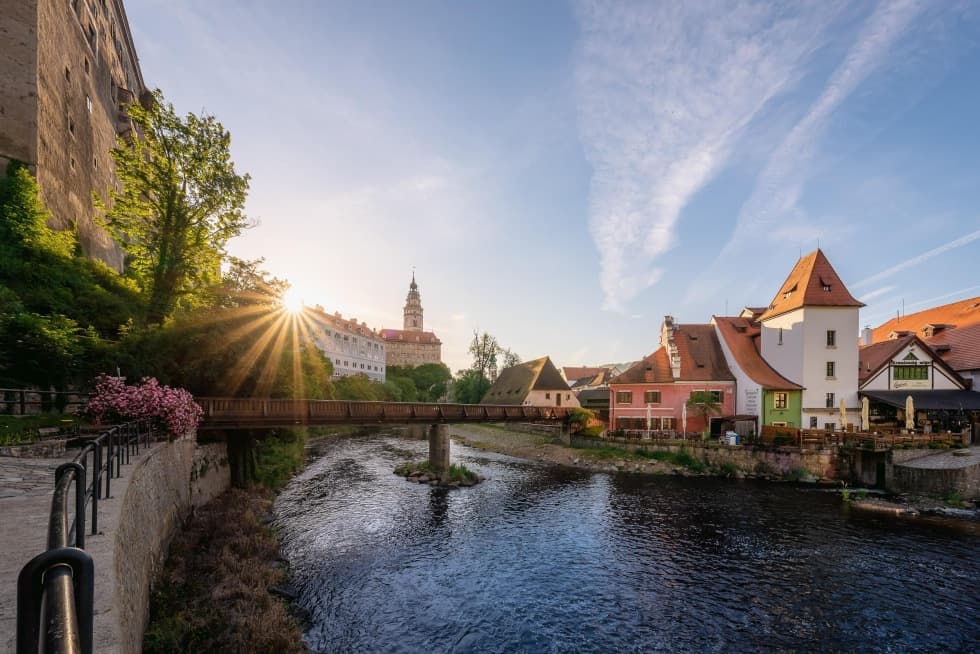 Location
We have the best location, directly in the centre, all historical sights, places and museums are within walking distance.
Krumlov concierge
Which theatre, restaurant or museum must I not miss during my stay? Let yourself get inspired by the guide of Český Krumlov, which was created for you by our concierge. We have personally tried most of the recommendations and our colleagues at the front desk will gladly take care of you, to ensure, that your stay will be as interesting as possible and full of new experience.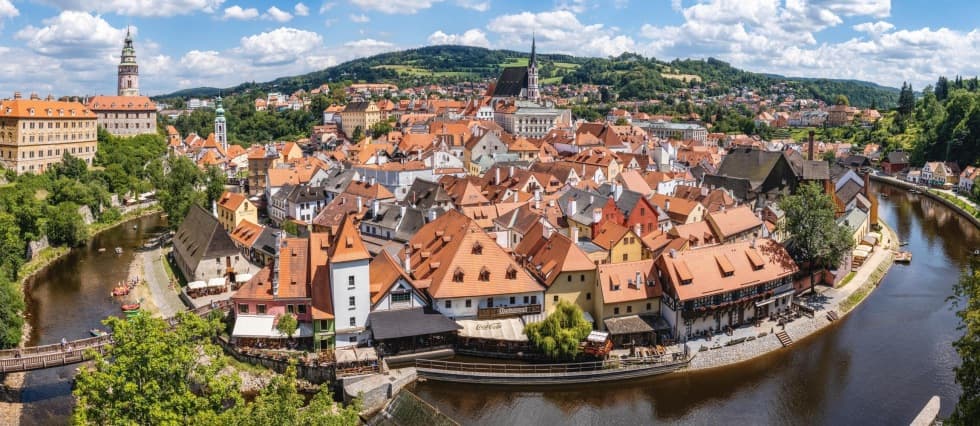 Welcome to Český Krumlov
Welcome to Český Krumlov, the pearl of South Bohemia, which will charm you with its history, medieval alleys, mystical places and stories, romantic nooks and picturesque gables of the bourgeois houses.You will find many cosy cafés and even medieval taverns in the town! This town has a unique magical atmosphere and since 1992 has been enlisted among the UNESCO heritage.