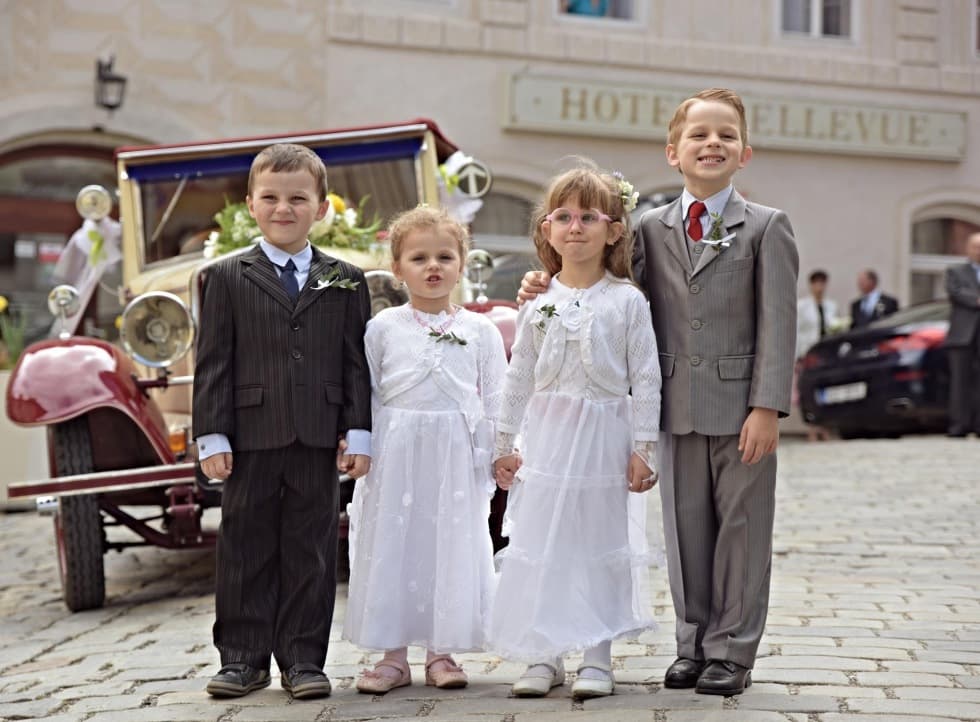 The best place for your wedding
Český Krumlov is one of the most romantic historical towns in Middle Europe and it is an ideal place for your wedding or for your wedding anniversary. Couples from all over the world come to this place, to exchange their vows. The town offers several possibilities where to hold the wedding ceremony, suitable for a big one as well as for a modest ceremony only for the closest family.
In cooperation with our partners, we organize weddings in hotel Bellevue every year. Our team takes over all responsibilities, so that you can enjoy not only your wedding day but also the whole phase of preparations.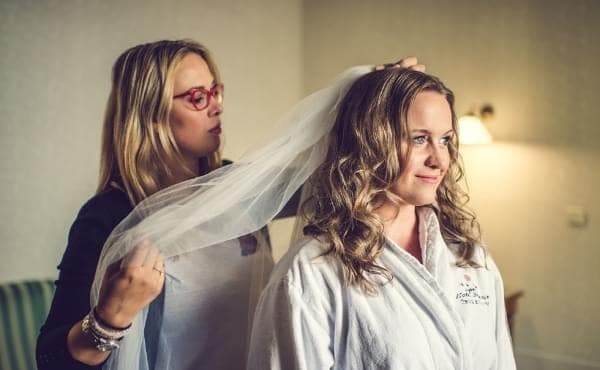 Wedding consulting
Wedding coordination is personally supervised by the sales manager, to ensure that everything runs smoothly on your important day and all your wishes would be fulfilled.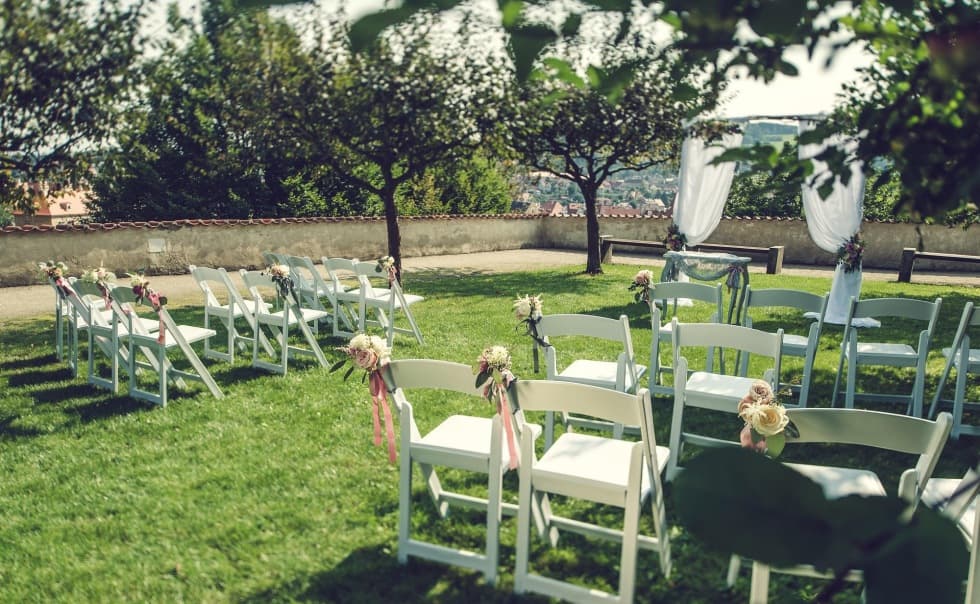 Ceremony locations
The dominant feature of Český Krumlov is without any doubt the State castle and chateau, however shall you not long for a chateau wedding, the town offers other romantic places.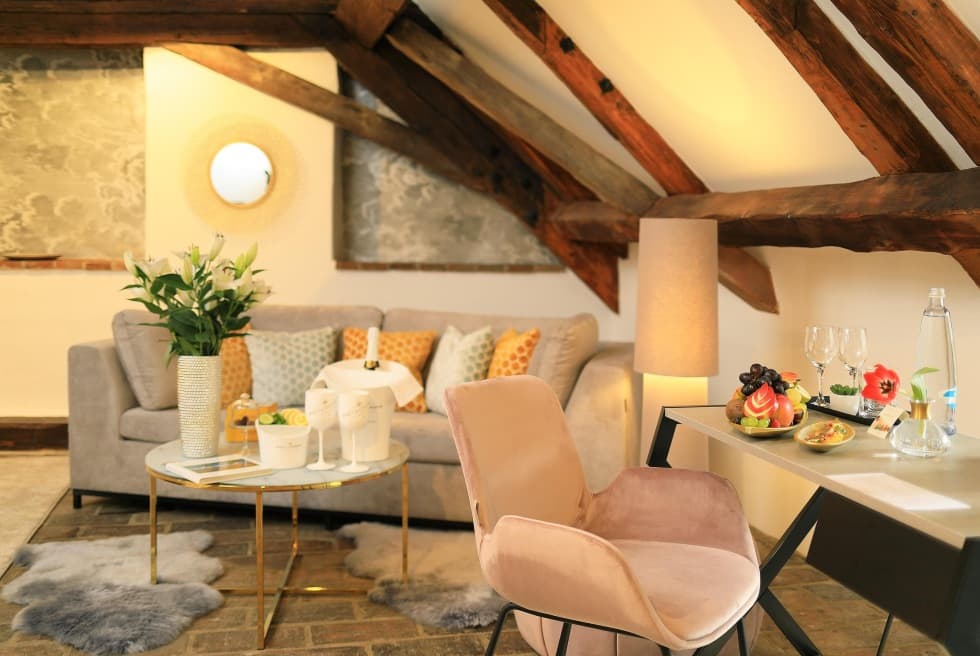 Wedding suites
The most popular wedding suites are Presidential or Luxury Suites. Enjoy your day in style!