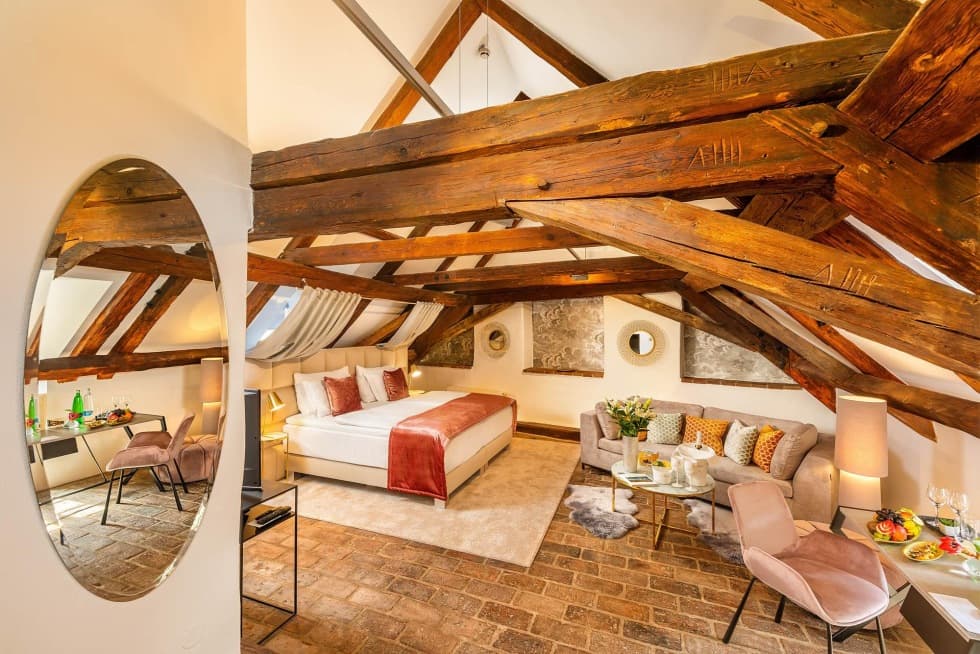 Four unique and individually designed luxury apartments certainly deserve your attention. The bohemian-style Franz stands out for its cozy attic atmosphere. Egon features a private balcony. Wally gives allergy sufferers the opportunity to enjoy a pleasant stay despite their health limitations. The elegant Edith is the right choice for space lovers.
Breakfast included in price
Free entry to the sauna

Minibar or soft bar with a wide range of drinks at an additional cost

Nespresso coffee machine

Daily bottled water 0,7l

Smart TV with satellite channels
Wi-Fi
Writting desk and telephone
Electronic safe

Bathroom with a bathtub and shower

Bathrobe, slippers
Hairdryer
L´Occitane toiletries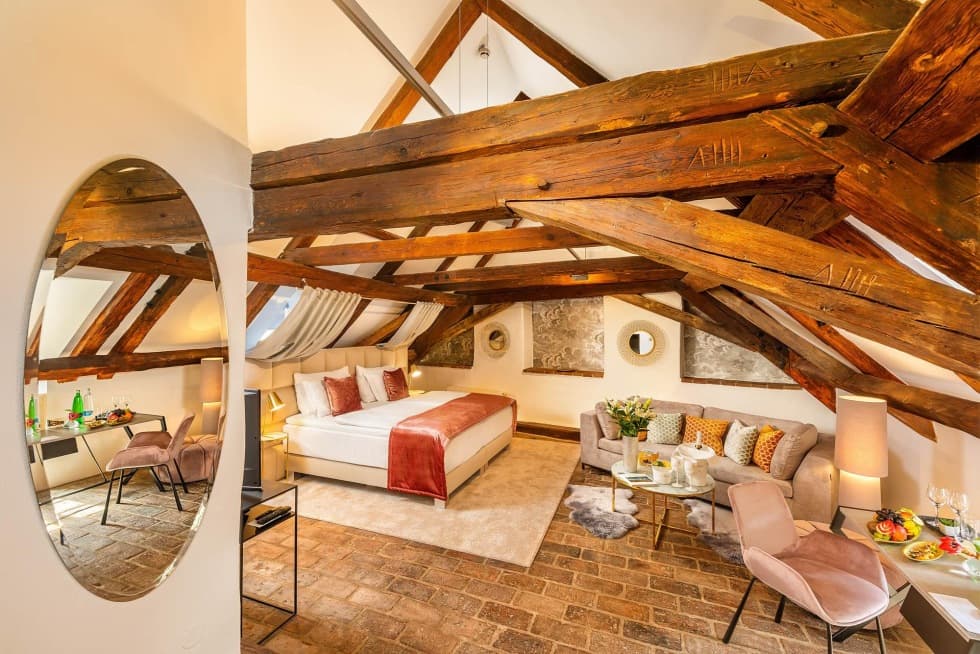 Franz
Jewish writer Franz Werfel married the widow of Gustav Mahler - Alma. As partners, our two apartments Franz and Alma are situated side by side on the second floor of the hotel's executive wing.
This suite is located on the 2nd floor of a historic building with no lift.
size: 40 m²
beds: king
occupancy: 3 people
extrabed/child cot: yes/yes
location: Pivovarská Street and Latrán Street
Book here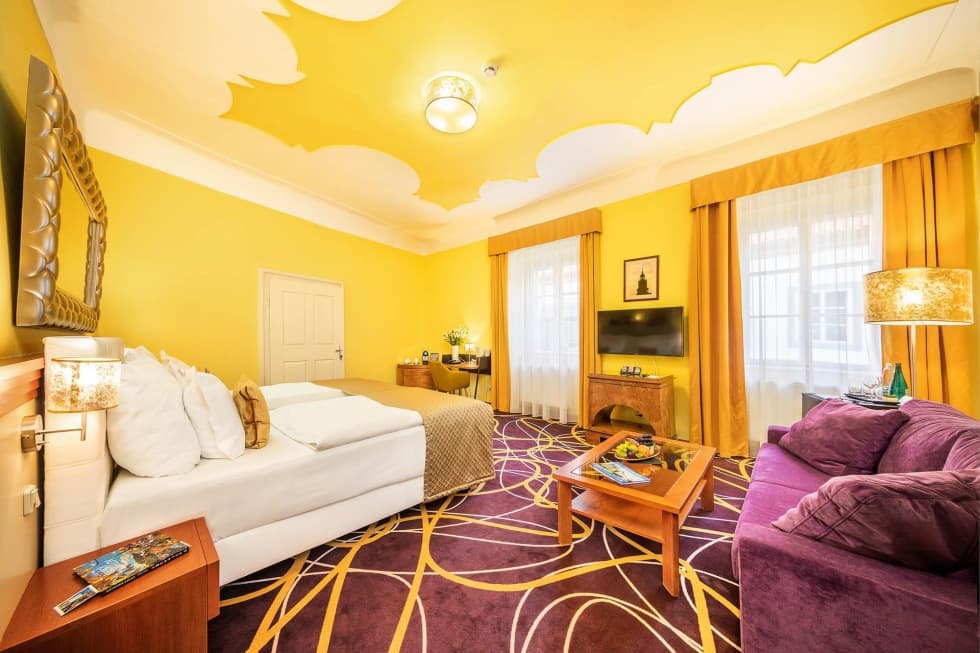 Egon
One of the greatest painters of Austrian modernism loved Český Krumlov. Legends are still telling about Schiele's stay here. Egon was rather shy, closed and so this apartment is located in the opposite wing of the hotel than the others. However, this does not change the charm of this room, which is the only one with a stylish balcony. There you can enjoy morning coffee with a view of the famous Budějovická Gate, which was the object of Schiele's first picture.
According to his two fateful women, the mistress and muse of Wally and the lifelong partner Edith, we have named two more luxurious apartments.
size: 35 m²
beds: king
occupancy: 3 people
extrabed/child cot: yes/yes
location: Pivovarská Street, monastery yard, Latrán Street
Book here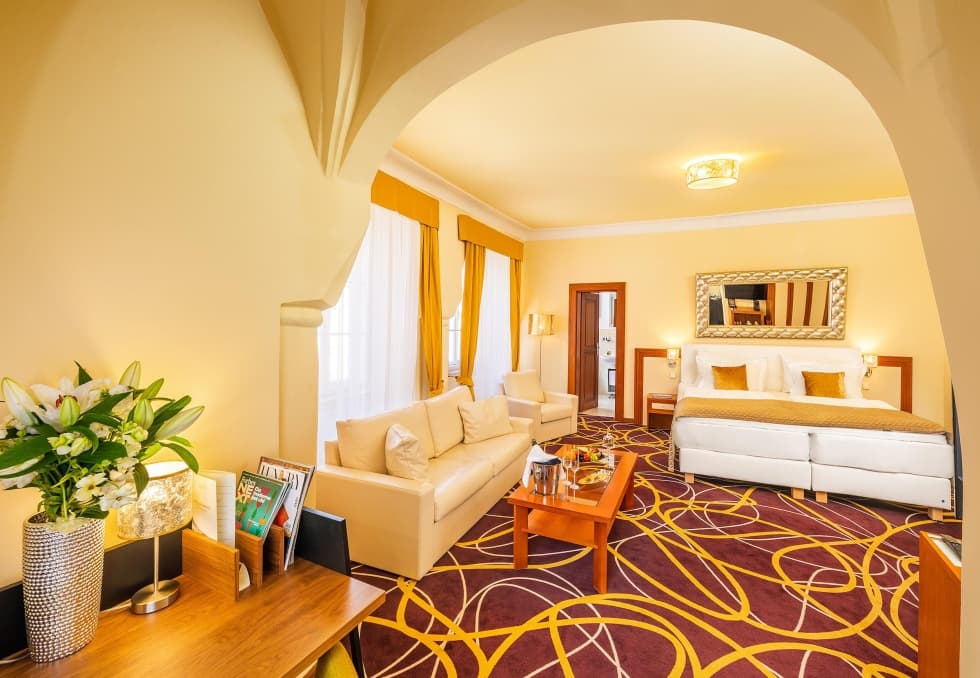 Wally
Egon Schiele met his most famous model in the studio of Gustav Glimt. She was a young woman Walburga Neuzil, with whom he moved to Krumlov, but he chose another woman for the bride - Edith. Betrayed, Wally decided to radically change her destiny, become a nurse, and never see Egon again.
This room is hypoallergenic with a special photocatalytic air purifier and anti-mite bedding using nanotechnology.
size: 39 m²
beds: king
occupancy: 3 people
extrabed/child cot: yes/yes

location: Latrán Street
Book here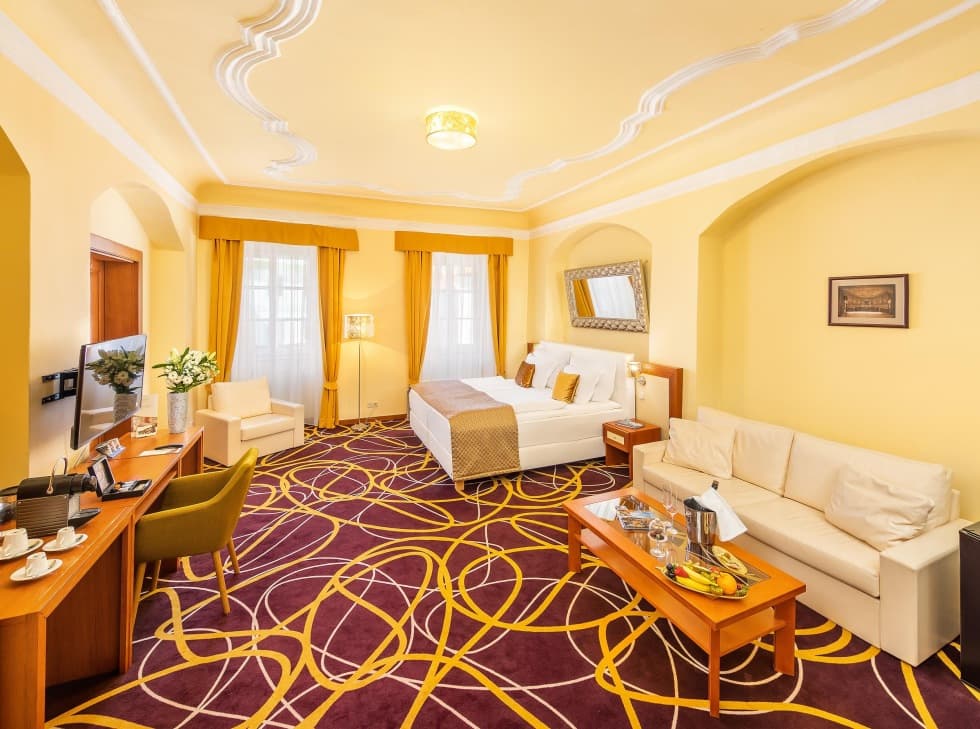 Edith
The luxury apartment is located on the same floor as Wally. However, they are symbolically divided by a spacious corridor. Edith Schiele, née Harms, stayed after Egon's side until the end of her life. His last work was a few drawings with her depiction.
size: 43 m²
beds: king
occupancy: 3 osoby
extrabed/child cot: yes/yes
location: Latrán Street
Book here
Do you wish your romantic dreams came true? Let yourself be pampered by a relaxing massage and enjoy a romantic dinner by candle light.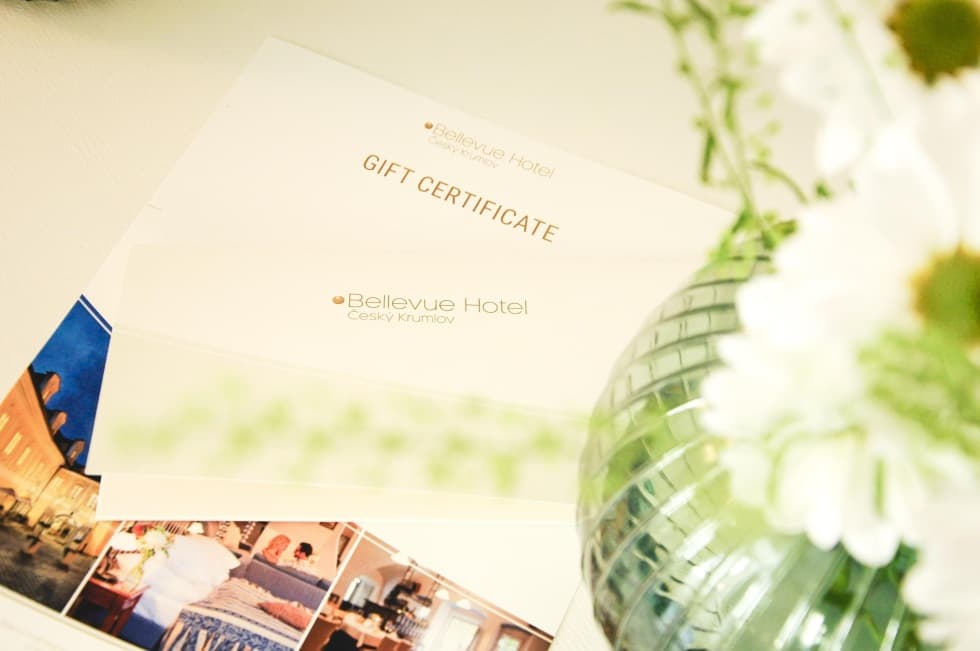 Are you contemplating a proper gift for your loved ones, family or business partners? Give them an experience, which they will never forget!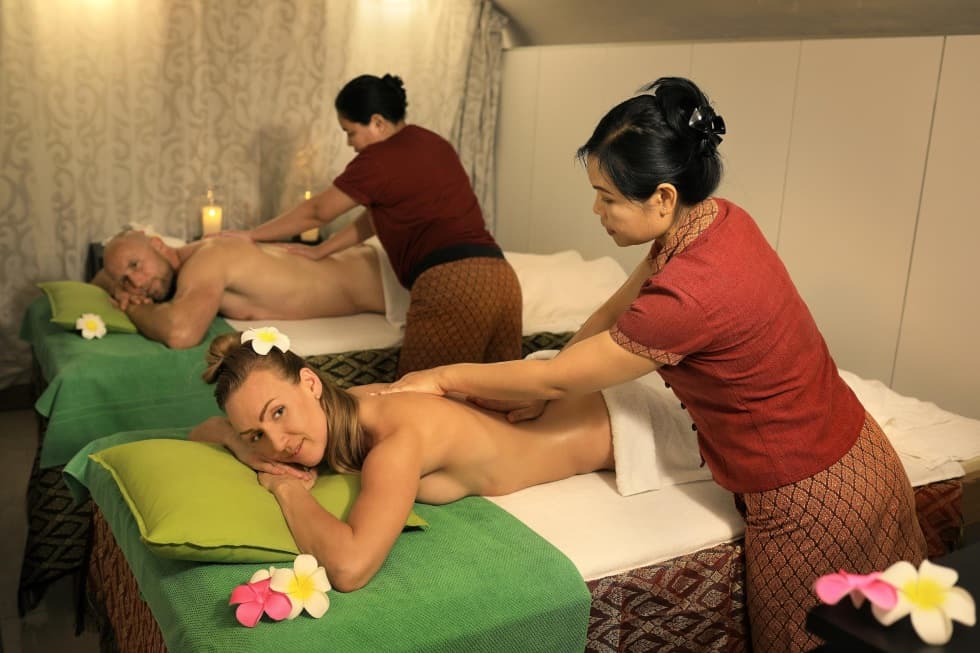 Let us pamper you
Relax during your stay in a private sauna or let yourself be pampered in the hands of our experienced masseurs.